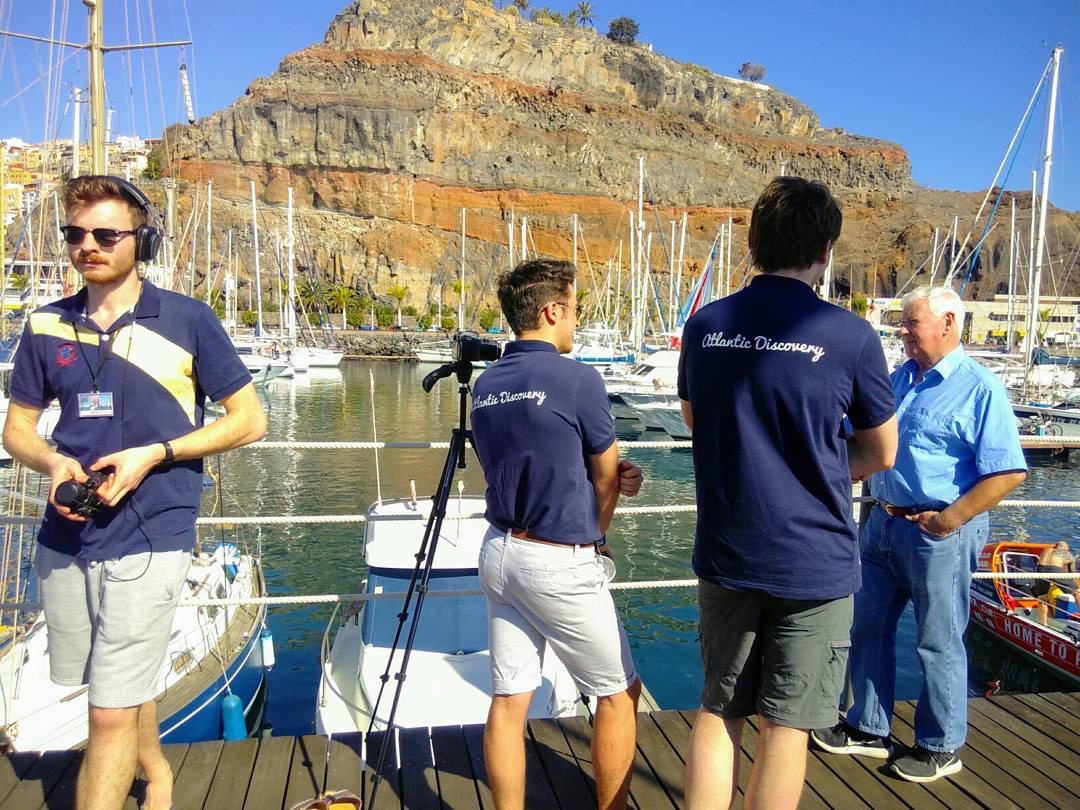 La Gomera, Canary Islands videography for Documentary
MEDIA
George Hopkins
Brother to Jack Hopkins has been involved in filming and creating our documentary of our row since last year at the start of the Talisker Whiskey Atlantic Race 2017.
Daniel Williams
Friend of Isaac's, Daniel has been working on his portfolio and videography for future adventures. Daniel has been involved in brand photography and filming our personal interviews. WEBSITE: https://www.dwailiw-photography.com/
Cairngorms January Expedition
Expedition Leader
Daniel Williams
Further to his media prowess Daniel is also a keen outdoors expedition mountaineer who provided us with a fun packed weekend in the Cairngorms for team bonding and dynamics. WEBSITE: https://www.dwailiw-photography.com/
Our secret 5th Team member
He helped us buy our boat! He helped us survey our boat! He put us with the right connections to get our campaign under way! We owe him so much, without his help this would never have happened! He continues to support us throughout our campaign as a secret member of the team!
Advisors
Andy Warner (previous Atlantic Ocean crosser)
Pacific Coxless Crew (1st all female crew to row across the Pacific)
Elaine Hopley (Women's solo WR holder for Atlantic Ocean crossing)
Rowegians
Physiologist
We are looking for one currently....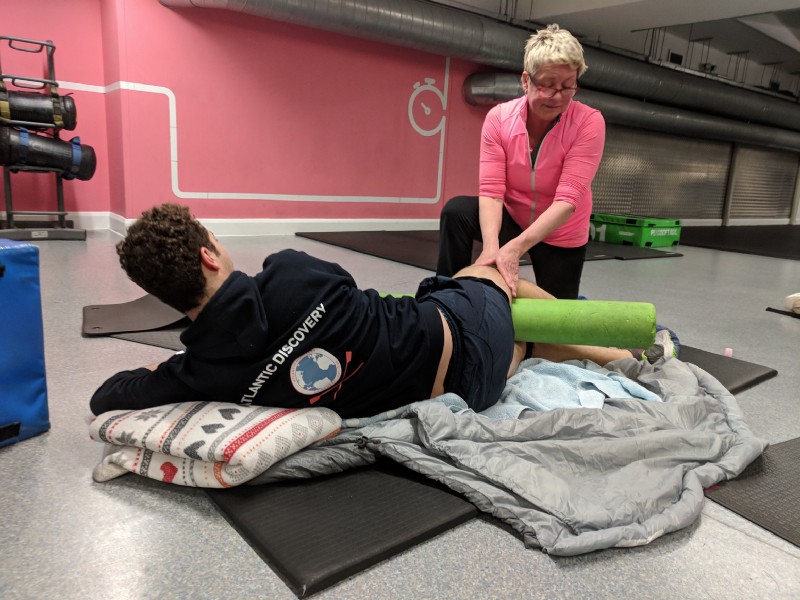 Not only the most motivating person on our support team! Janette also knows how to sports massage for the moments of need!
Sports Therapist
We are looking for one currently....
Celebrity Endorsements
Bear Grylls after Bear Grylls Survivor Race in Trent Park - wished us luck with our campaign
Shauna Coxsey at the Castle Climbing Centre in North London (Women's indoor rock climbing champion) - wished us luck with our campaign
Miles Hilton Barber at the Knowledge Guild (Blind adventurer) - wanted to be a part of our campaign
Sarah Outen MBE at the Royal Geographical Society of London (Adventurer)- wished us luck with our campaign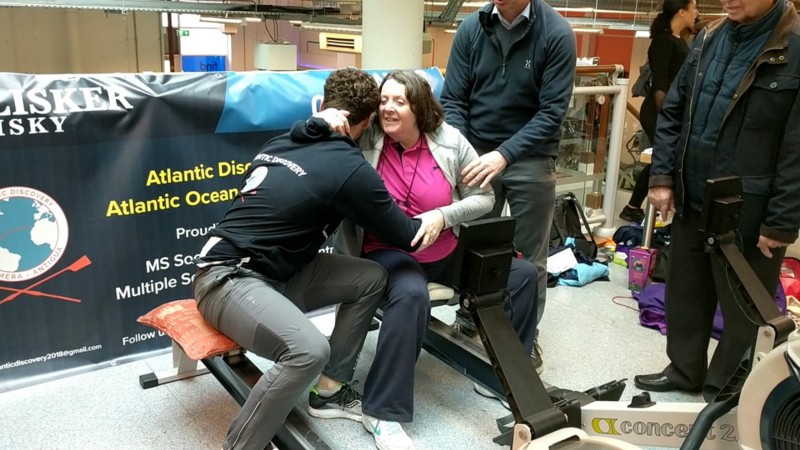 Without Rose our mission wouldn't have much meaning! Rose is our inspiration! For someone with Multiple Sclerosis it is amazing to see her get involved in our events! It really brings a magic factor to our spirits when she jumps on a rowing machine for the last 10 minutes of her son Benjamin's 100 hour world record success!
Dagmara has supported the team and especially Isaac throughout the World Record Ergometer row! She was a the light in the darkest hours when Isaac and Ben were at their worst supplying with great nutrition and helping with massages and everything else that helped the team reach their world records! Thank you!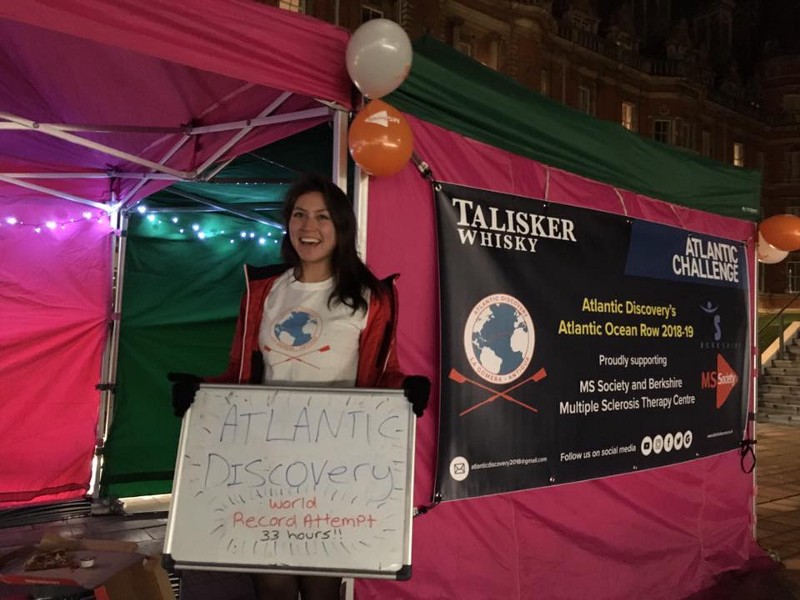 Rosie Ridley has supported us by coming La Gomera during our filming and has been at the majority of our events throughout the year helping us out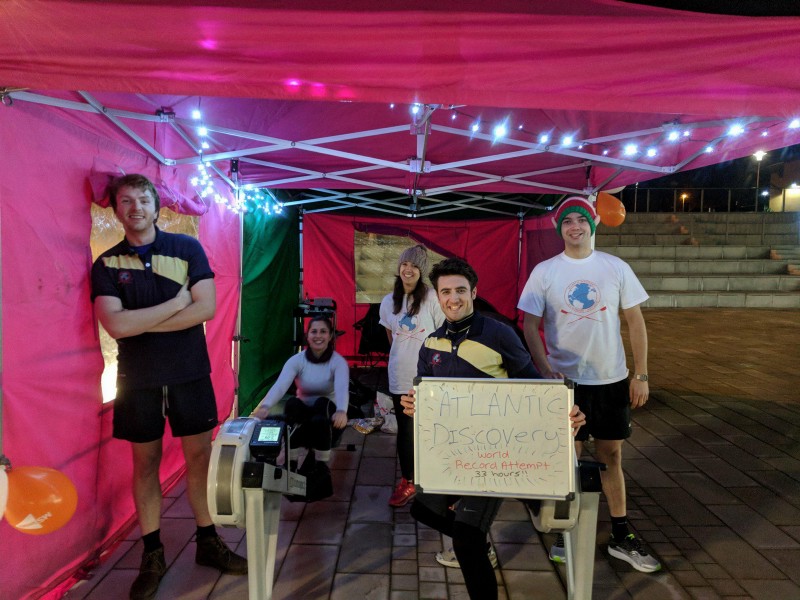 Leanne Hubbard and Camila Zupi
Have helped us greatly with our Small Mixed team Ergometer 33 Hour World Record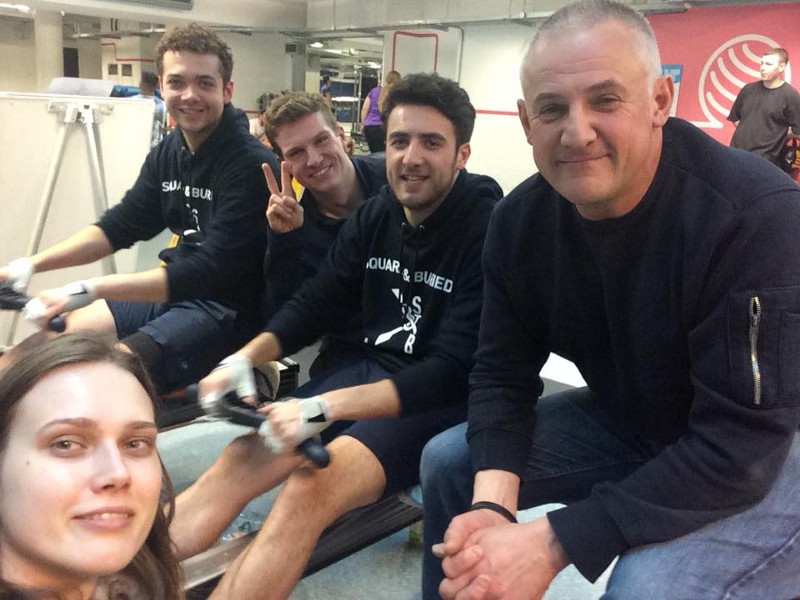 Jon Kenyon and Hayden Kenyon
Jon (furthest right) is Isaac's father and Hayden (2nd from left - peace sign) is Isaac's brother